With the recent announcement of iOS 8 at Apple's World Wide Developers Conference (WWDC), developers have been pouring over the new features and improvements found in the new operating system. While much chatter has focused on the more flashy aspects, like HomeKit and HealthKit, it is some of the less buzz-worthy aspects that can change the game.
A case in point is how, in iOS 8, WiFi scanning behavior has changed in a method which should, at least conceptually, protect a bit more of our privacy. Instead of using a device's real MAC address, instead iOS 8 devices will use random address created by the device one the fly.
This may not come across as a radical change to the average consumer, but if you had heard about those "smart trash cans" began appearing in London a while back, then you know that there are those who'd love to access that data.
So, does this change to iOS mean that iPhone and iPad users will be safe from unwanted intrusions to their privacy? Don't bet on it.
iBeacon grows stronger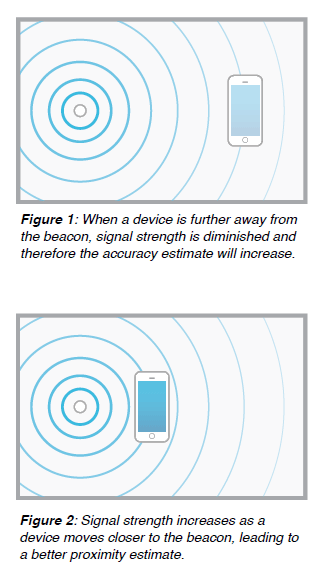 While iOS 8 promises some protection in regards to WiFi tracking, one shouldn't make the assumption that Apple isn't interested in location-based data. They just want access location via a different method. Which brings us to iBeacon.
Introduced with iOS 7, iBeacon is all about location awareness. As Apple describes it, "Leveraging Bluetooth Low Energy (BLE), a device with iBeacon technology can be used to establish a region around an object. This allows an iOS device to determine when it has entered or left the region, along with an estimation of proximity to a beacon."
That seems innocuous enough, but the reality is that in iOS 8, that functionality seems to include making specific apps aware of an iBeacon – to the point where an icon can appear on a locked home screen, indicating that there is some reason to launch that app. The website Apple Insider has some screen grabs that show this functionality in action.
So what do you think? Let us know in the comments section below.